California law (AB1825) requires companies with 50 or more employees (which includes F/T & P/T employees and contractors) to provide two hours of harassment, discrimination, retaliation training, and the newly added abusive conduct (bullying in the workplace) training to all supervisory employees every two years. Further, new supervisors must be trained within six months of hire or promotion.
  
Klein DeNatale Goldner's employment team offers this training to meet the requirements of AB1825.  Our harassment prevention training will:
Teach what is classified as sexual harassment
Explain what to do if sexual harassment occurs
Train what to do if an individual is personally accused of sexual harassment
Provide interactive training on sexual harassment prevention methods
Please feel free to contact us with any questions!  You can click on the link below to register for this training.
WHEN
Thursday, March 31, 2016, from 9:30 AM to 11:30 AM PDT
WHERE
Offices of Klein DeNatale Goldner 
5260 N. Palm Ave.
Suite 201
Fresno, CA 93704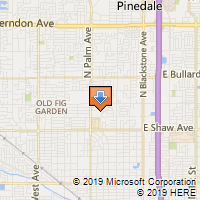 Driving Directions 
CONTACT
Shawna Smith 
Klein DeNatale Goldner 
559-438-4374