The Bakersfield office of Klein, DeNatale, Goldner hires law clerks as part of its overall recruitment program. Working at Klein DeNatale Goldner exposes clerks to our practice areas, attorneys, and staff. It allows us to evaluate clerks for potential employment and allows clerks to evaluate working in a firm, generally, and working for Klein DeNatale Goldner, specifically.
Klein DeNatale Goldner's program provides clerks with exposure to many practice areas, exceptional mentors, excellent training, and engaging social activities.
Klein DeNatale Goldner is proud to offer opportunities to 2L and 3L clerks (post-graduation, pending bar results). Strong preference is given to candidates in the top third of their class with a connection to the Central Valley.
Qualified candidates should submit their resume, transcript, and writing sample to recruiting@kleinlaw.com. KDG reasonably expects to pay law clerks $48.08/hour plus overtime.
Renegade Alumni Council
Post grad law clerk and Bakersfield native, Alex Dominguez introduces newly formed Renegade Alumni Council. The Renegade Alumni Council aims to serve the Renegade alumni community through: promoting the social, professional, philanthropic and service interests of recent alumni, fostering closer interaction between alumni and the greater community, providing continued support of BC and its educational missions through service of specific initiatives, and educating current students and recent alumni about goals, purposes, projects and services and increasing involvement with BC.
Click HERE to read the full article.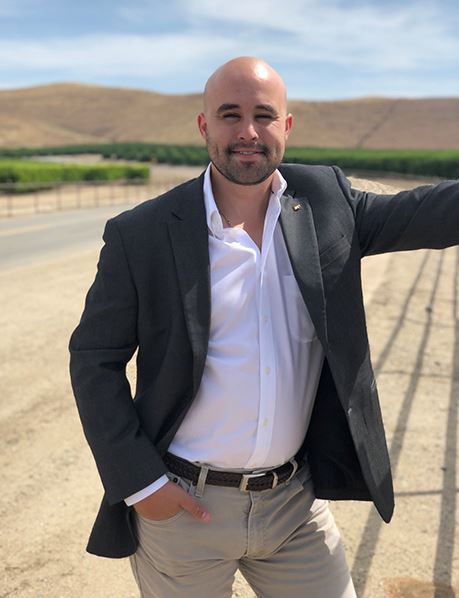 ---
2020 Post Grad Law Clerks
Congratulations to our very own post grad law clerks, Mohammed Rashik and Alex Dominguez, on their recent law school graduations!
Mohammed Rashik, "The final semester of law school came to a strange end due to the fully remote classes, exams, and graduation celebrations. In addition to studying for the bar, I'm currently working remotely for Klein DeNatale Goldner. When the bar exam got pushed back to September, Klein DeNatale Goldner was very flexible in my work load and schedule to accommodate my bar studies. The practical skills I'm learning while working for Klein DeNatale Goldner are proving to be invaluable for both the substantive knowledge and essay writing skills on the bar. In fact, over the past 2 years at Klein DeNatale Goldner, I've probably worked on a project in every legal area of expertise except criminal law! I'm excited to continue working on complex and interesting projects for Klein DeNatale Goldner as a licensed attorney in the near future!"
Alex Dominguez, "There is a saying at the University of Mississippi (Ole Miss), "The University is respected, but Ole Miss is loved. The University gives a diploma and regretfully terminates tenure, but one never graduates from Ole Miss."
May 9, 2020, I virtually received my diploma from the Ole Miss School of Law. While it was not the commencement ceremony I wanted, the weight of that day will always carry with me. When I graduated from CSU, Bakersfield in 2017, I became the first in my family to obtain a four-year degree. Never did my parents imagine that I would then go well beyond that to earn a law degree. Now, just one more hurdle to accomplish: the California Bar Exam.
I recently started my bar prep course though Barbri. I am looking at six hours a day of intense studying for the next 93 days to properly and effectively prepare for the delayed Bar Exam on September 9th and 10th. I know this is going to be a long twelve weeks, but the goal is worth every second of lecture and every MBE question answered.
I couldn't be more excited to practice alongside my (future) fellow attorneys at Klein DeNatale Goldner (Klein DeNatale Goldner). Since receiving my offer during my 2L summer, I have been able to continue my clerkship with Klein DeNatale Goldner remotely, both while at Ole Miss and when classes were moved online, and I returned to Bakersfield. It's hard to believe that a whole year has gone by since I began working for Klein DeNatale Goldner last summer. I have learned so much and have been given tremendous responsibilities.
I especially begin to realize how unique Klein DeNatale Goldner's work environment is when I talk to friends who went into "big law." They rarely get facetime with Partners. They either receive menial assignments, or the same repetitive tasks. They are treated like one of many. I have experienced the complete opposite with Klein DeNatale Goldner. Even though Klein DeNatale Goldner has grown to one of the biggest firms in Kern County, I regularly meet with Partners, especially our firm's Managing Partner, Joe Hughes. I have had the opportunity to work on a wide variety of issues and actually get to interact with the clients. I am treated like a part of the team each and every day.
I'll miss Ole Miss, but I am ready to get to work."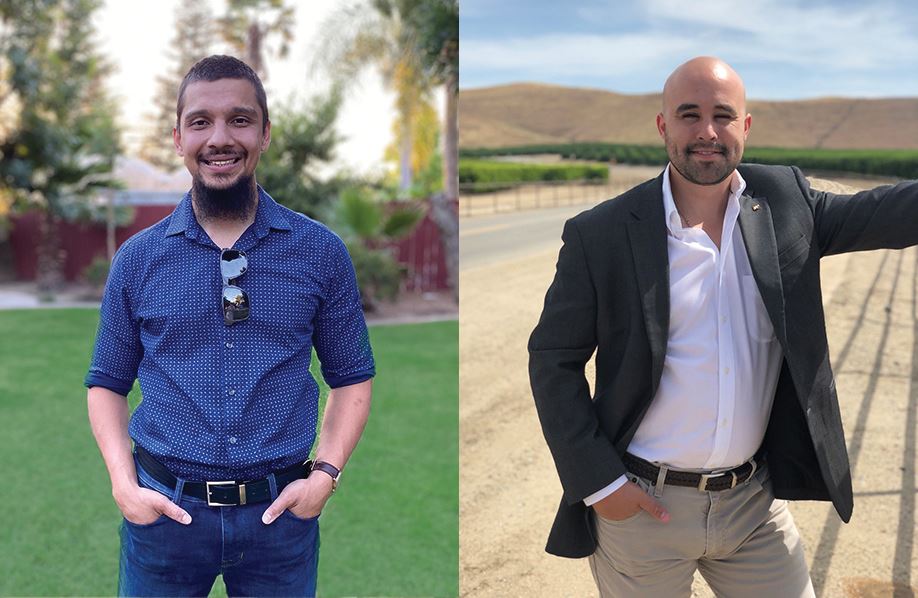 ---
2020 Remote Summer Law Clerks
This year's Summer Law Clerk Program is entirely remote.
Pictured left to right: Marius Mateescu, UCLA School of Law | Nick Little, UCLA School of Law | Carly Marshall, University of Arizona, James E. Rogers College of Law | Marshall Thomas, University of Oregon School of Law | Daniel Zhivanaj, UCLA School of Law | John Frick, University of Arizona, James E. Rogers College of Law | Jenna Anderson, Santa Clara University School of Law | Blake Whitacre, Santa Clara University School of Law.