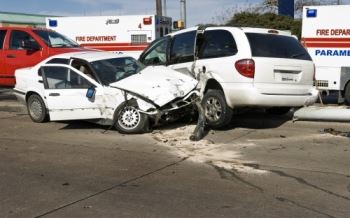 If you are taking driving seriously, you will always do your best to drive defensively and protect yourself, your passengers, other motorists, and nearby pedestrians from harm. However, even the most responsible driver in the world with the cleanest driving record is guaranteed to never be in a car accident. A negligent, distracted, or drunk driver can cause an auto accident without warning and without allowing anyone else any time to react.
Since we can all be caught in a car accident caused by another motorist, it would be beneficial if we all knew what to do in case a crash occurs. Our team of San Diego car accident lawyers at Klein, DeNatale, Goldner, Attorneys at Law want everyone in our communities to be safe and prepared for the worst of circumstances. To this end, we have prepared a quick list of steps you should follow in case you're ever in a car accident. Of course, if you already know you need the help of our injury attorneys, who have 70 years of collective legal experience, feel free to contact our firm now to schedule a no-cost case evaluation.
Here are five steps to consider after being in a car accident:
Safety check: As in any emergency situation, you should be concerned first and foremost about everyone's health and safety. If it is safe to do so given traffic and weather conditions, make a quick check on everyone involved in the auto accident to identify who needs the most help and before anyone else.
Call emergency responders: Get the authorities to the scene of the crash for help. If someone has suffered severe injuries, you should call 911 to summon police, firefighters, and emergency medical technicians. If no one is severely injured, you should still call the police, who can safely redirect traffic away from the debris of your accident and also provide you with a crash report to use in your claim later. If paramedics do arrive, accept any help they offer, as refusing to do so could increase your own liability in your claim.
Collect evidence: The evidence right there at the scene of the crash is often the most reliable and useful for any consequent personal injury claims. See if you can take photos of the crash from multiple angles, always being mindful of your surroundings. Talk to any eyewitnesses that have gathered around to see if they will provide a written statement, or at least their contact information in case a statement is needed later. Don't forget to write down license and insurance information of the other driver; you might be surprised to find out how often this crucial information is overlooked due to the hectic scene a car crash causes.
Never say sorry: Insurance companies will scour over any information and statements given after a car accident to try to determine who is at fault. Even apologizing for the accident without ever saying you caused it can be seen as an admission of guilt, potentially raising your own liability and lowering how much compensation or coverage you can collect. Be respectful to other motorists in the collision but do not say you are sorry.
See a doctor: You need to see your trusted physician after being in a car accident of any scale or severity, even when you think you are not hurt at all, for two reasons. Firstly, you might have an underlying injury that is not readily noticeable, and early diagnosis could help protect you from further harm. Secondly, not going to the doctor will raise your liability since you will arguably be worsening your own injuries through ignorance of their extent.
During the first spare moment following your car accident, you should reach out to one of our San Diego auto accident attorneys. The sooner you retain our legal services, the sooner your claim will be guided by caring, capable hands. Once again, you can contact our office at any time to begin your case.