Trucks can be quite dangerous in the event of a collision, especially due to their weight, size, and slowed down reaction time. For someone driving a regular-sized vehicle, the injuries and aftermath can be disastrous. While this may indicate that determining fault should be straightforward, as the truck driver is likely the one to blame, this isn't always the case. In the event of a trucking accident, there are a number of steps taken before any party is deemed responsible.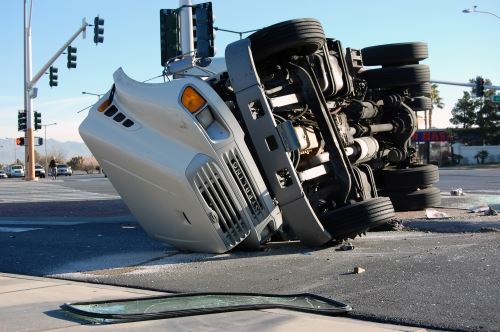 Determining fault requires a thorough investigation of a number of factors. First and foremost, the truck driver's behavior is inspected, including whether or not the driver was driving safely, within the speed limit, and without negligence. The next step in an investigation involves the truck itself, as the accident may have been caused due to a lack of maintenance or repair, or a faulty part. If this is found to be the reason behind the accident, the manufacturing company is likely to be liable for any injuries or damages incurred. If the driver is found to be improperly trained, the trucking company is then held responsible for failing to responsibly uphold Federal Motor Carrier Safety Regulations. Lastly, the contents of the truck are also considered in an investigation, as heavy or improperly stored cargo may have a severely hazardous effect.
Contact Our San Diego Personal Injury Lawyers Today
If you have been involved in a truck accident, you are likely facing a number of painful injuries, costly medical bills, loss of work or wages, as well as pain and suffering. At Klein, DeNatale, Goldner, Attorneys at Law, we understand just how debilitating this situation can be, which is why we want to do our part to lighten your stress in any way possible. Our San Diego personal injury lawyers will fight for your rights to compensation, and we refuse to back down from any challenges that may arise in your case.
Schedule an initial consultation with a member of our firm today by calling (661) 485-2100.