Imagine driving on your daily route to work or home and all of a sudden, you're blindsided and another car crashes into you. The initial shock is enough to make it so you don't feel the pain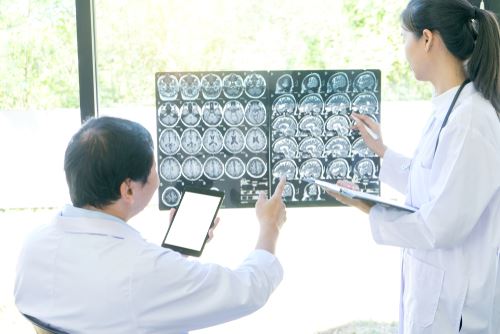 initially, but after a number of hours, the injuries become clearer.
A car accident is difficult to endure, especially when you are dealing with the injuries that come along with it. Understanding what injuries may occur, however, can be helpful so you know that seeking medical attention is imperative immediately following a crash.
Traumatic Brain Injuries
Sustaining a serious brain injury is one of the worst-case scenarios for anyone involved in a car accident. This is because these types of injuries often impact an individual's entire life, causing damage to their development and physical and emotional behavior.
Traumatic brain injuries may be common when the head jerks around the cabin of the vehicle and makes contact with part of the frame or dashboard. Traumatic brain injuries can range from mild to severe, with someone sustaining a concussion or brain bleed.
Spinal Cord Damage
Significant damage to the spinal cord can leave a victim paralyzed. Typically, paralysis can be categorized as paraplegia or quadriplegia. Paraplegia means that the individual is typically paralyzed in two limbs from the location of the injury down.
Quadriplegia means the individual is unable to use all four limbs and is one of the most serious types of injuries that can be sustained in a car accident.
Amputations
If an individual sustains significant injuries to a specific part of the body, it can result in the limb needing to be amputated. This may also be the case if the injury is a laceration that ends up getting infected and amputation is necessary to prevent it from spreading.
At Klein DeNatale Goldner, our San Diego car accident attorneys understand that this can be a difficult thing to encounter and the injuries often result in the need for compensation. Our legal team has the experience, knowledge, and track record to help individuals seek the most favorable outcome possible.
Contact us today  (661) 485-2100 to discover what legal rights you have after a serious injury.