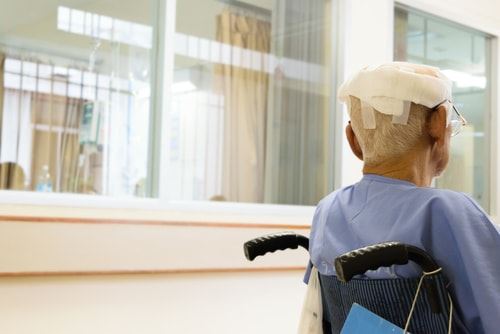 Negligence is often a common cause when someone sustains a traumatic brain injury. Unfortunately, it's someone's negligent and reckless actions that often result in serious harm and these individuals should be held accountable for the damages they cause.
What most people may not understand, though, is that a lot of these traumatic brain injuries can happen to anyone, regardless of age. Workers, elderly, infants; all these individuals are susceptible to serious and traumatic brain injuries.
We know that adults and teenagers typically sustain a TBI in accidents such as car crashes, slip and falls, and other negligent actions. Here are ways these injuries can occur to infants and the elderly.
When Infants May Sustain a TBI
In some situations, infants are at risk of traumatic brain injury before they are even born. Medical professionals may be negligent in the monitoring of the fetus or during labor or delivery, often failing to recognize irregular heartbeats or delivering in a timely manner.
Use of forceps and vacuum extractors can also put the infant at risk.
Further causes of TBIs in infants may include falls at playgrounds or them being struck with a certain item by another child.
When the Elderly May Sustain a TBI
Elderly individuals often have trouble with balance, coordination, and other senses that make it difficult to maintain mobility. In some cases, individuals may be put in nursing homes to have around-the-clock care. These are not always the safest of places for someone to reside.
When negligence occurs in a nursing home, it can impact the elderly in a very serious way. For instance, failing to ensure safety in the bed or helping the elderly to the bathroom if necessary could result in them falling and create a traumatic impact to their head.
At Klein, DeNatale, Goldner, Attorneys at Law, our San Diego brain injury attorneys recognize the serious nature of these matters. If you or someone you love suffers a brain injury due to negligence, know that you may have rights to seek compensation and justice.
Call us today at (661) 485-2100 to discover your rights and options.