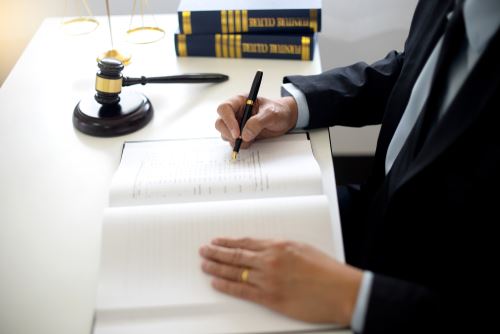 There are a number of thoughts often going through an individual's mind after being involved in a serious car crash. However, they don't always know what to do next. While it's important to get medical attention and get evidence and witnesses for the accident, you should also know there's one imperative step to take: finding the right car accident attorney near you.
Having a local attorney is important because it helps to protect your rights. It can also help when it comes to understanding local courts and how they handle similar cases. Here are ways to find the right attorney for your situation.
Consider Experience
Experience is important in any type of job; when it comes to protecting the rights of injured individuals, it's almost necessary. Finding a team with extensive experience means they've handled similar cases before, understand the laws and timelines, and can use tactics that have worked before.
Consider Success
While experience handling these types of cases is important in a lawyer, it must also be considered how often they are successful and what it means for you. Knowing that your choice in a lawyer means the difference between compensation and walking away with nothing, you should look for someone who has been successful in car accident cases.
Consider Relationship and Communication
For someone dealing with an already difficult situation and focused on healing, there would be nothing worse than hiring a lawyer who they can't reach or doesn't properly keep them informed regarding their rights.
Make sure the lawyer you hire has good communication skills. Client-Attorney relationships is imperative to success and peace of mind. You wouldn't want to hire someone who can't answer your questions or address your concerns.
At Klein DeNatale Goldner, our San Diego car accident lawyers understand that this is an important decision for you to make regarding your future. We take the time to explain your rights and options in a free consultation so you know what to expect every step of the way.
If you've been harmed and are looking for the right car accident attorney near you, consider our 70 years of experience, countless successful results, and willingness to go above and beyond to help you move forward in a positive manner.
Call us at(661) 485-2100. We're ready to help you.